---
Welcome to Catskill Horse.
Welcome to The Merry Band at the Catskill Horse. We hope you enjoy browsing our monthly online magazine. This .org digital magazine, began as a community resource serving the North East region of the USA, and has grown to reach a national and even international audience. The complete source for everything horse with a bevy of archived educational articles, tips and advice for multi-riding disciplines for horse owners everywhere that encompasses everything horse and rural lifestyle related.
In addition to our Directory of useful services and horse lover articles check out our latest features Hit the Hay Accommodation Guide, The Feed Bucket Restaurant Guide, Horse and Home Real Estate Guide, Stallion Directory and Equine Art at the Catskill Horse. Plus coming soon our shopping choice guide! Come join our Merry Band at the Catskill Horse. And don't forget to check in at our Facebook page for our weekly Giveaway contests.
---

---
---
---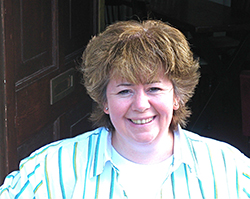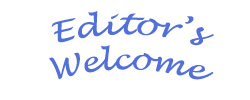 Those of us living in the North-East U.S.A. are definitely tired of winter at this point. The snow total average for the winter season was quickly adjusted to normal with a heavy snowfall in mid March. For some reason March always seems such a long and chilly month. Personally, I can't wait for these grey cloudy days to end.
Visible evidence of Spring may not be far along despite the vernal equinox having passed, but it is vaccine time. Yesterday our lads received their first round of vaccines for the season, and it was great to have two wets and an LVT come to attend and to meet new faces from the Equine Clinic at Oakencroft. Their new facility in Glenmont, NY may be further from our stable door than their previous offices, but they are still attending our needs in our little Schoharie County town of South Gilboa. Thank goodness!
Fingers crossed there is no repeat performance of bad reactions to the rabies vaccine this year. Last year was a nightmare.
I don't know about everyone else, but our horses show no signs of shedding their winter coats. The arrival of the new coats coming in seems late in the season this year to me, but perhaps with everything going on at our farm and family it's just my memory bank misbehaving.
The advent of Spring brings with it more access to the trails, and we thought as everyone gears up and gets ready to get out there and enjoy themselves Cheryl Kelly's article on, "Tips for Smart Trail Riding." A succinct feature with some very salient advice.
For dressage aficionados the recent news of the firing of one of the chief riders at the Spanish Riding School has come as a bit of a shock. Insubordination was given as the reason for his removal, and sadly the school has deleted him from more than just the physical presence at their facilities. The powers that be have also deleted much of his works that span an amazing 40 years of service to the institution. In our article, "Spanish Riding School - In The News For All The Wrong Reasons," I give a personal viewpoint on the comings and goings of the SRS. My visit there was an experience I will certainly never forget, and had many highlights even if one of them was not purchasing a stallion, not that I wasn't offered a variety of choices. In the article I also address the steady decline in the art of dressage at exhibitions and other factors that have in my humble option anyway, led to this situation.
As winter draws to a close, many folks consider the possibility of moving their horse(s) home, and taking up backyard horse care. Our feature, "Bowing Out of Boarding Your Horse," kindly provided by Horizon Structures, provides some insights into ways to accomplish this task. It is always good to consider all the options of horse care and ownership. Our needs and desires change as we age up and as our education increases. Realizing dreams is always a good thing, so if this is on your list of thing you'd like to experience why not give it a go.
Don't forget to check in at our news page for lots of horse lover information, see the winners of our monthly book contest and find new events to attend on our very popular events page.
With heartfelt gratitude to all our supporters, viewers and advertisers alike who have helped keep Catskill Horse growing this far. We look forward to many more years to come as we build this digital publication and continue to reach far and beyond New York.
If you write and would like to contribute; have news you would like to share about your organization or activities at your farm, please email info@CatskillHorse.org
Please to visit our Facebook page and keep up on current news and come join the chat at the Catskill Equestrian Group too.
Happy Riding!
Nikki Alvin-Smith
Editor
Catskill Horse Magazine
Publisher: Horse in a Kilt Media Inc.
---
Can You Help Spread The Love?
 
The Merry Band at the Catskill Horse have been catching up with Dominique – the therapy horse. Sandy Smith and her wonderful companion Dominique have been out and about cheering up folks in need of a smile.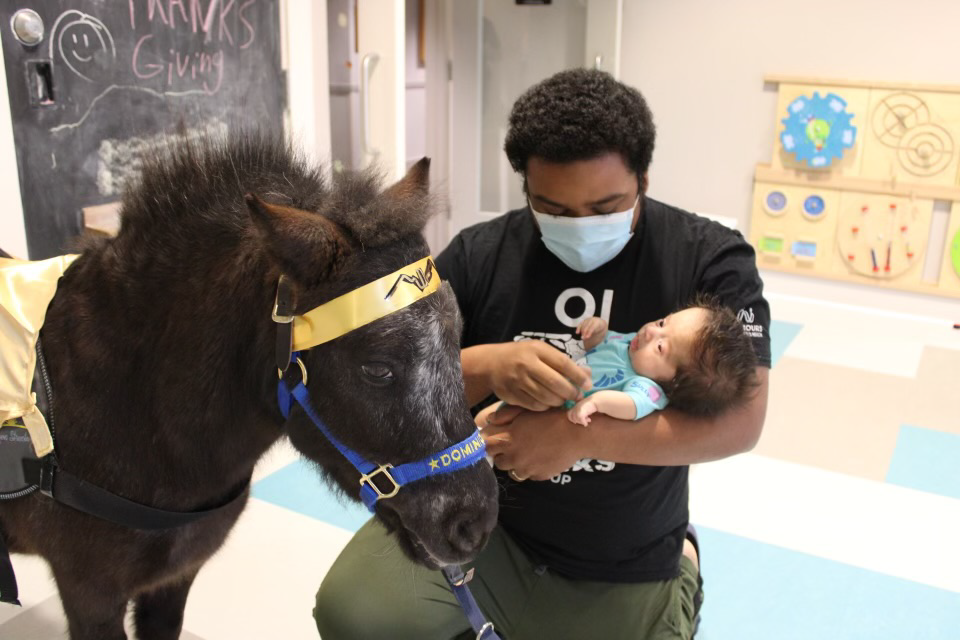 "Here is Dominique in his Super Dom costume. He looked adorable and is Super the way he changes a room from winter into summer with sunshine, flowers, and smiles. Dom spent a good deal of time at the Wilmington, DE Ronald McDonald House on Halloween. He was Super Dom and his dad just sent this photo. The joy they shared with their little son, told it all. This is why Dominique's Smiles exist, and why we simply must get into hospitals and other Ronald McDonald Houses. Everyone reading this, please know Dominique needs your help. If you know a hospital doctor or board member with some clout, get after them to allow Dominique to visit!" explains Sandy Smith.
 
If you can help, please step up. You can follow Dominique's adventures on Instagram and Facebook.
---
Equine Disease Communication Center Serves Critical Role During Disease Outbreaks

Horse owners and others are encouraged to sign up for free alert service


LEXINGTON, Ky. -The Equine Disease Communication Center (EDCC) is the "go-to" source for accurate and timely equine disease information, including the latest reports on outbreaks, such as EHV-1 in North America. Now in its sixth year, the EDCC continues its central role in helping control equine disease outbreaks by serving as an important horse health service and tool for horse owners, equine facility managers, veterinarians, state animal health officials and the equine industry.

Communication, traditionally, is one of the most significant challenges in containing and preventing disease spread, especially during an outbreak. This was especially true prior to launch of the EDCC in 2015, when nationwide coordination of disease outbreaks and confirmed cases was virtually non-existent. Read the full article...

---
Learn More About Horse Hay
Have you ever wondered where your hay comes from? In this episode, we learn about what it takes to produce the most important component of a horse's diet. Plus, we learn about things like how to spot a good bale when you see one, how to measure moisture content, prevent spontaneous combustion, and more. Hay farmer, Nikki Alvin-Smith from Willowview Hill Farm Dressage, brings a ton of really interesting information.

---
Check Out Horse Radio Network Alumni Helena Harris Podcast Stall and Stable
Listen in for advice "Keeping a Grand Prix Dressage Horse".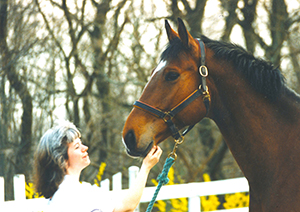 ---
Catskill Horse T-Shirts & Notebooks Now Available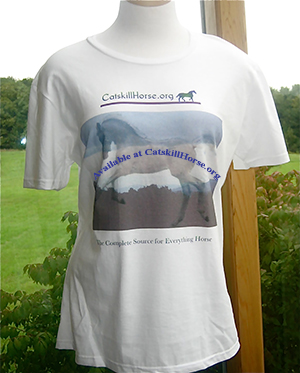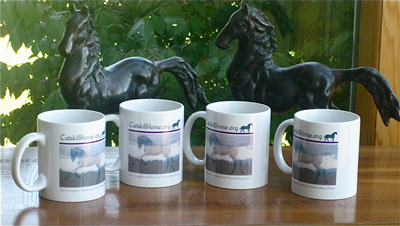 Catskill Horse is pleased to announce that we now have T-Shirts, mugs and notebooks with our own arty design available for purchase to help spread the word.
Buy any one of our products - choose from our 100% cotton T's or buy a mug or notebook.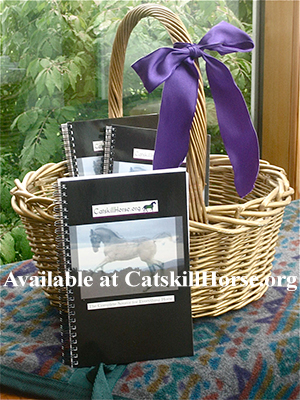 T-Shirts are available in Womens Fitted S/M/L/Xl and Unisex S/M/L/XL/2XL for only $20 plus $6.50 S/H. If you are located in NY please add 8% sales tax.
Mugs: $12.95 plus $6.50 S/H. Please add 8% sales tax if you are located in NY.
These fun notebooks are available for $11.95 plus S/H fee of $2.00. Please also add 8% sales tax if located in NYS.
Checks should be payable to Horse in a Kilt Media Inc., and mailed to P.O. Box 404, Stamford, NY 12167. Please allow 1-2 weeks for delivery.
---
Vaccine Risks?
Here is some advice on what to look out for as your horse is administered vaccines this season. There have been reports of some serious adverse reactions this year, so be vigilant and ask your vet for their advice and specifically what adverse vaccine reports they have received through their channels.
It's important to be able to distinguish between minor side effects and those reactions that warrant a call to your veterinarian.
 
Normal Responses
After intramuscular vaccination, it's fairly common for horses to experience mild, temporary side effects for a few hours such as:
• Local muscle soreness or swelling
• Fatigue
• Fever
• Loss of appetite
• Lack of energy or alertness 
 
However, if the signs listed above last for more than 24 hours, you should consult your veterinarian as soon as possible to inform them of what is going on with the horse. This will allow your veterinarian to provide you with treatment advice and care instructions.
 
Causes for Possible Concern
Sometimes more serious side effects, and in some cases, life-threatening events, can occur, including:
• Hives
• Difficulty breathing
• Collapse
• Colic
• Swelling at the injection site several days post vaccination.
These more serious side effects are rare, but do require immediate consultation, and, in some cases, medical intervention.
 
Working with your veterinarian is the best way to ensure your horse is being evaluated based upon its particular needs. Many veterinarians follow the American Association of Equine Practitioners' recommended guidelines for core vaccinations.  Veterinarians can also be helpful in determining the need for other risk-based vaccinations based on an assessment of your geographic threats and travel plans. They are also familiar with the proper handling and administering of vaccines, which is important because those handled improperly can actually become ineffective or may increase the risk of side effects.
CH note: This advice comes from a leading vaccine manufacturer and is provided in excerpts.
---
Come chat on Facebook.
For lots of up to date news and events please fan us on facebook at www.facebook.com/CatskillHorse.
Want to chat too? Check out www.facebook.com/CatskillEquestrianGroup
---
Promote your event.
Have an event planned? Send us the details and we'll post it our events calendar page.
---
Do You Love To Write?
While Catskill Horse has a staff of professional contributing writers/reporters/photographers, Catskill Horse is always interested in receiving submissions of articles and photos for publication from new writers. We can provide a photo or authorship credit for those works accepted. Please do not submit via mail - we prefer email submission. Send your ideas/articles/wrap up features/photos to us at info@CatskillHorse.org marked attention Editorial. If accepted you will be notified via email.
---
Keep up to date.
Send your email address to info@CatskillHorse.org and we'll be sure to add you to our mailing list.