---
Welcome to Catskill Horse.
Welcome to The Merry Band at the Catskill Horse. We hope you enjoy browsing our monthly online magazine. This .org digital magazine, began as a community resource serving the North East region of the USA, and has grown to reach a national and even international audience. The complete source for everything horse with a bevy of archived educational articles, tips and advice for multi-riding disciplines for horse owners everywhere that encompasses everything horse and rural lifestyle related.
In addition to our Directory of useful services and horse lover articles check out our latest features Hit the Hay Accommodation Guide, The Feed Bucket Restaurant Guide, Horse and Home Real Estate Guide, Stallion Directory and Equine Art at the Catskill Horse. Plus coming soon our shopping choice guide! Come join our Merry Band at the Catskill Horse. And don't forget to check in at our Facebook page for our weekly Giveaway contests.
---

---
---
---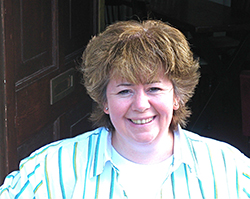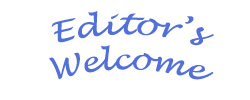 A Nor'easter in April then 70 degrees a few days later has everyone wondering what Mother Nature has in store for us for the rest of the year. Despite having an indoor even plans for clinics at our farm had to be postponed due to the snowfall and delights of dressage dances delayed.
 
But not to worry. Everything seems back on track as we head into May. The garden is looking slightly damaged as the bulbs figure out whether they've made a terrible mistake, and the trees are in blossom but not ready to bloom quite yet. Allergy season is here, and I've already been silly enough to get a nasty sunburn while out overseeding a pasture. My own fault of course. When will I learn.
 
As Spring finally arrives in the North-East thoughts for this author turned to gardening. After horses everything flowers is my second passion. Many folks would like to dress up their barnyard and add some cheer to the usual plain Jane appearance. Container planting is a popular option, but more permanent plantings and hardscaping are also well worth the effort.
 
In Europe horse barns usually include a myriad of landscaping additions, and it does not have to be expensive to complete.
 
In our article, "Best Landscaping Practices Around Your New Horse Barn," there is some salient advice on what to plant and what not to plant, and how to best develop the pleasing aesthetic of a garden that is horse friendly.
 
Along with better weather also comes more interest from people interested in learning how to ride, folks on summer break that can take more time to follow their equestrian education and an opportunity for the barn owner to cash in on more lessons. In our article, "Luring Lesson Students," we've included some pertinent points to consider that can elevate your income and bottom line.
 
Our wonderful team has also put together an important set of tips that every horse rider or person planning to spend time around horses should know. "Dress For Success & Safety," offers a tongue-in-cheek perspective on chat that comes up around the office when photos or videos are viewed of horse folks simply doing it wrong.
 
On other news The Merry Band at The Catskill Horse is formulating the plans for the Catskill Horse Magazine 10th Anniversary celebration that will include a bumper issue this July that promises to bring tears and laughter. Some super discount deals for advertisers, writers, and readers will be coming as part of the celebration. Watch this space!
Don't forget to check in at our news page for lots of horse lover information, see the winners of our monthly book contest and find new events to attend on our very popular events page.
With heartfelt gratitude to all our supporters, viewers and advertisers alike who have helped keep Catskill Horse growing this far. We look forward to many more years to come as we build this digital publication and continue to reach far and beyond New York.
If you write and would like to contribute; have news you would like to share about your organization or activities at your farm, please email info@CatskillHorse.org
Please to visit our Facebook page and keep up on current news and come join the chat at the Catskill Equestrian Group too.
Happy Riding!
Nikki Alvin-Smith
Editor
Catskill Horse Magazine
Publisher: Horse in a Kilt Media Inc.
---
Horizon Structures 2022 Run-In Shed Giveaway
 
Just in time for the hot weather, this is the latest Giveaway from Horizon Structures –
Blast into Spring 2022 contest offers a beautiful 10' x 20' run-in shed to the winner of the competition that launched 3/3/22. Protect your horses from the summer swelter in style.
The giveaway includes set up and delivery of the run-in shed, you just need to prep a level site.
 
You can enter it here
https://www.horizonstructures.com/horizon-structures-2022-run-in-shed-giveaway/
 
Horizon Structures LLC, based in Atglen, PA with a nationwide production footprint, has demonstrated a strong ethic of giving back to the equestrian community that has made it the leading producer of modular horse barns in the country.
 
Don't miss out on your chance to win! Follow along on their Facebook and Instagram pages for more info and results.
---
Come Celebrate our 10th Anniversary Issue!
 
Advertiser specials, revisits to catch up with the horses and riders from our early editions, special contest prizes and lots more is coming with our celebratory 10th Anniversary issue.
---
Peace of Mind Comes with a Small Price
Protect your partner with spring vaccinations


As the days get longer and there's more time to spend in the saddle, it's also time to help protect horses against common diseases. The peace of mind that comes from protection is well worth the small investment.
"Everyone knows horses are a significant investment of time, resources and emotional energy," says John Tuttle, DVM, Director, Equine Professional Services, Boehringer Ingelheim Animal Health. "But we all know how much joy horses bring to us, so they are well worth it! A small investment in your veterinarian's recommended vaccine protocol can save potential heartache in the future," he says. Read the full article...
---
Equine Disease Communication Center Serves Critical Role During Disease Outbreaks

Horse owners and others are encouraged to sign up for free alert service


LEXINGTON, Ky. -The Equine Disease Communication Center (EDCC) is the "go-to" source for accurate and timely equine disease information, including the latest reports on outbreaks, such as EHV-1 in North America. Now in its sixth year, the EDCC continues its central role in helping control equine disease outbreaks by serving as an important horse health service and tool for horse owners, equine facility managers, veterinarians, state animal health officials and the equine industry.

Communication, traditionally, is one of the most significant challenges in containing and preventing disease spread, especially during an outbreak. This was especially true prior to launch of the EDCC in 2015, when nationwide coordination of disease outbreaks and confirmed cases was virtually non-existent. Read the full article...

---
Learn More About Horse Hay
Have you ever wondered where your hay comes from? In this episode, we learn about what it takes to produce the most important component of a horse's diet. Plus, we learn about things like how to spot a good bale when you see one, how to measure moisture content, prevent spontaneous combustion, and more. Hay farmer, Nikki Alvin-Smith from Willowview Hill Farm Dressage, brings a ton of really interesting information.

---
Check Out Horse Radio Network Alumni Helena Harris Podcast Stall and Stable
Listen in for advice "Keeping a Grand Prix Dressage Horse".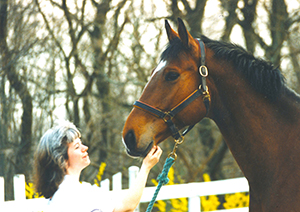 ---
Catskill Horse T-Shirts & Notebooks Now Available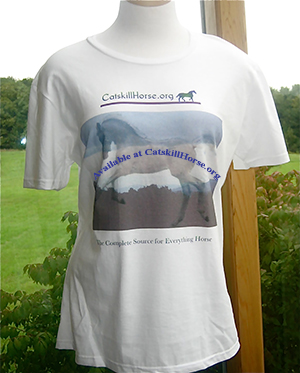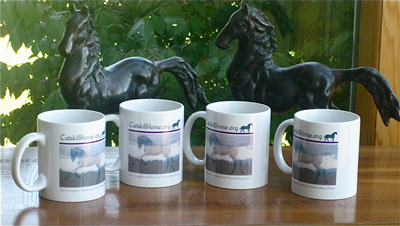 Catskill Horse is pleased to announce that we now have T-Shirts, mugs and notebooks with our own arty design available for purchase to help spread the word.
Buy any one of our products - choose from our 100% cotton T's or buy a mug or notebook.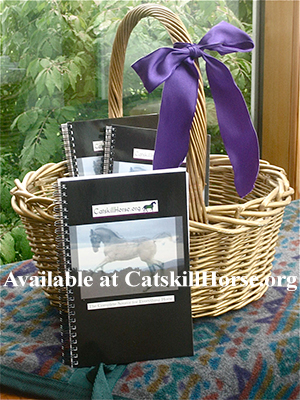 T-Shirts are available in Womens Fitted S/M/L/Xl and Unisex S/M/L/XL/2XL for only $20 plus $6.50 S/H. If you are located in NY please add 8% sales tax.
Mugs: $12.95 plus $6.50 S/H. Please add 8% sales tax if you are located in NY.
These fun notebooks are available for $11.95 plus S/H fee of $2.00. Please also add 8% sales tax if located in NYS.
Checks should be payable to Horse in a Kilt Media Inc., and mailed to P.O. Box 404, Stamford, NY 12167. Please allow 1-2 weeks for delivery.
---
Vaccine Risks?
Here is some advice on what to look out for as your horse is administered vaccines this season. There have been reports of some serious adverse reactions this year, so be vigilant and ask your vet for their advice and specifically what adverse vaccine reports they have received through their channels.
It's important to be able to distinguish between minor side effects and those reactions that warrant a call to your veterinarian.
 
Normal Responses
After intramuscular vaccination, it's fairly common for horses to experience mild, temporary side effects for a few hours such as:
• Local muscle soreness or swelling
• Fatigue
• Fever
• Loss of appetite
• Lack of energy or alertness 
 
However, if the signs listed above last for more than 24 hours, you should consult your veterinarian as soon as possible to inform them of what is going on with the horse. This will allow your veterinarian to provide you with treatment advice and care instructions.
 
Causes for Possible Concern
Sometimes more serious side effects, and in some cases, life-threatening events, can occur, including:
• Hives
• Difficulty breathing
• Collapse
• Colic
• Swelling at the injection site several days post vaccination.
These more serious side effects are rare, but do require immediate consultation, and, in some cases, medical intervention.
 
Working with your veterinarian is the best way to ensure your horse is being evaluated based upon its particular needs. Many veterinarians follow the American Association of Equine Practitioners' recommended guidelines for core vaccinations.  Veterinarians can also be helpful in determining the need for other risk-based vaccinations based on an assessment of your geographic threats and travel plans. They are also familiar with the proper handling and administering of vaccines, which is important because those handled improperly can actually become ineffective or may increase the risk of side effects.
CH note: This advice comes from a leading vaccine manufacturer and is provided in excerpts.
---
Come chat on Facebook.
For lots of up to date news and events please fan us on facebook at www.facebook.com/CatskillHorse.
Want to chat too? Check out www.facebook.com/CatskillEquestrianGroup
---
Promote your event.
Have an event planned? Send us the details and we'll post it our events calendar page.
---
Do You Love To Write?
While Catskill Horse has a staff of professional contributing writers/reporters/photographers, Catskill Horse is always interested in receiving submissions of articles and photos for publication from new writers. We can provide a photo or authorship credit for those works accepted. Please do not submit via mail - we prefer email submission. Send your ideas/articles/wrap up features/photos to us at info@CatskillHorse.org marked attention Editorial. If accepted you will be notified via email.
---
Keep up to date.
Send your email address to info@CatskillHorse.org and we'll be sure to add you to our mailing list.