---
Luring Lesson Students
By Nikki Alvin-Smith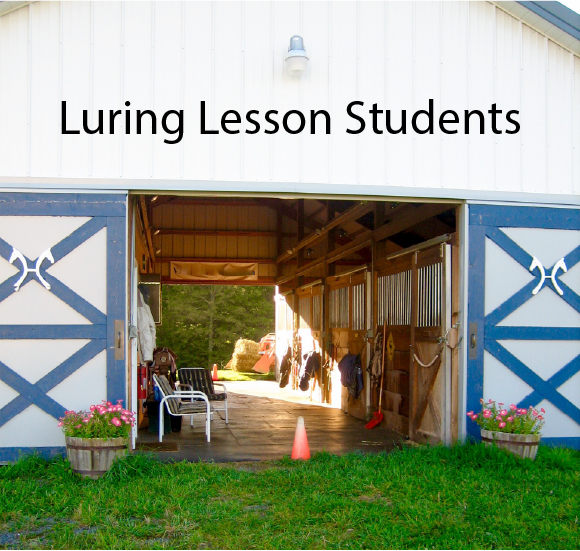 We all know that to develop a strong horse business you need to engage as many students as possible and progress them in their horsemanship in a safe, fun and educational environment. How can you grow your horse business? Here are a few tips to help you along.
 
Hold an Open House
 
The allure of horses is a great place to start. If you demonstrate to people the beauty of the horse they are likely to want to imitate the experience you showcase. For example, offer a 'pas de deux' demonstration or orchestrate a quadrille and involve all your current students. Put on a 'higher and higher' jumping competition.
 
Have students bring friends and family and advertise the event through social media and at the local tack shop, feed store and markets. Add activities for all ages, face painting, free pony rides, gymkhana style games 'sans' equine such as apple bobbing, sack races across the arena etc. For adults horseshoe tossing competition, chili bake off, barbeque competition. Seek donations from local businesses for door prizes or add a silent raffle benefit for a local charity. Involve as many folks from your local community as possible. Ensure everyone receives a hand out of a special lesson package option such as buy five lessons and enjoy the sixth one free.
 
Hold an Open House regularly not just once when you start up your business.
 
Think Outside the Box. I Mean Arena.
 
Take your horses on the road and offer to do demonstrations/exhibit/parade at local events. Put your farm name front and center with contact information including website and telephone number and location. Have sign up sheets with lesson rates available and pass them out with an inexpensive gift (that you have branded with your farm name).
 
Signage
 
A good sign will welcome people to stop in, give them clear information about the services you offer and provide easy to read contact info. Whether you are on a tiny country road or a main road folks that pass by will notice your presence and word of mouth is a good place to start spreading the word.
 
Horse Sales
 
If you bring along horses for sale you will have horses available for lesson students to buy and then remain boarding and training with you. Additionally the sale horses bring in new clientele and give you a broad advertising base.
 
Horses for Health
 
Join up with local organizations to provide horse time for veterans with mental challenges or others with mental challenges that would benefit from some peaceful time with a horse. Check into becoming certified in PATH or other areas to offer specific help to develop a line of business.
 
Time to Ride and Other Promotions
 
Join up with the Time to Ride program, start a club such as 4H, I.E.A. for jumping or dressage, contact local colleges re I.H.S.A. teams or Pony Club. Start a Horsemanship 101 club and offer it on weekend mornings when parents are keen to park their kids somewhere while they complete their errands. Offer classes for children but also for adults that want to start up riding.
 
You can offer classes in anything at your facility. Invite local vets to come in and offer talks on equine health; invite saddle fitters; invite alternative health professionals for both horse and human to come in and offer seminars and hands on care and education e.g. yoga for equestrians, shiatsu for horses.
 
Host Clinics and Shows
 
When you bring in a top professional in any discipline you will be able to garner auditors as well as riders to your facility. With these core supporters come other horse loving friends, family, grooms and helpers. This is a great opportunity to showcase your facility and to raise your profile in the equestrian community.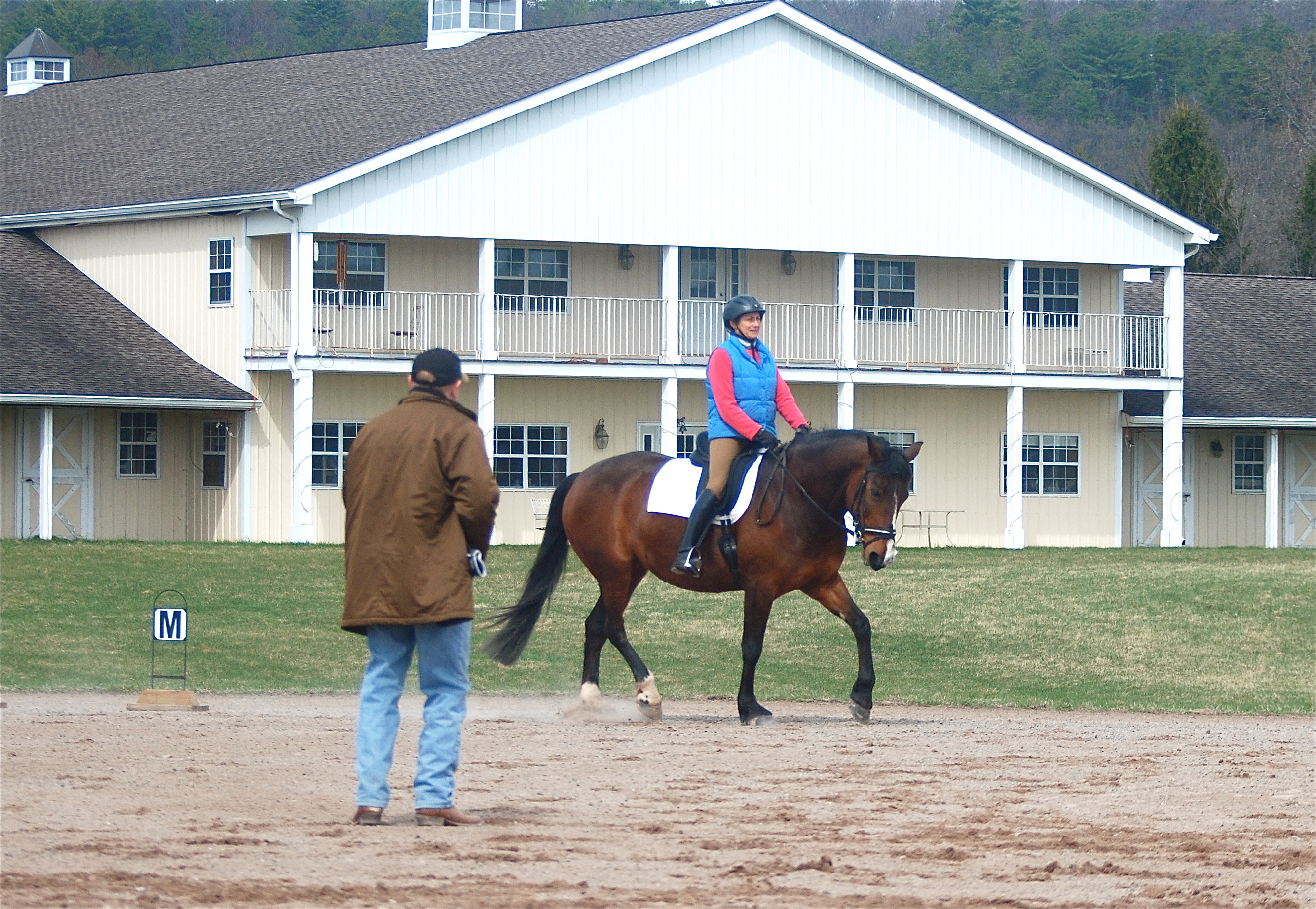 Good clinicians will make themselves available to chat with the attendees, help you address training issues with your students and help you continue your own education. It is a good idea to offer a series of clinics throughout the season as it offers continuity for the riders.
 
Schooling shows are also a fun place to start if you'd like to offer recognized shows in the future. Experience counts when organizing an event and this gives you a chance to learn the ropes in an inexpensive way.
 
Use Your Facilities
 
To help defray the expenses of your business invite other trainers to use your facility for a ring fee. These trainers may be of another discipline than your own and provide different services. Employ a junior trainer to develop their own clientele at your facility if you don't have time to train everyone yourself and take a fee for each ride. Collaboration in all businesses is a key to success and building a good reputation with your colleagues will provide many opportunities to cross promote and help each other out.
 
You can also use your facility to host tack swaps or sales, or rent it out for other community events such as dog/cat rescue adoptions days etc. Be certain to have the renting entity take out insurance with you as a named insured. Also check with your own insurance carrier to be sure this is allowed or whether you need to take additional coverage.
 
Showing
 
If you want to have your name in lights you have to be diligent in your training and showcase your talents. On the show-grounds you will meet an ensemble of people including prospective students so be certain you have signage on your truck/trailer and cards and info on your business handy at all times. You can further increase the visibility of your brand by investing in jackets, saddle pads, tack boxes, curtains for stalls etc. with your farm name. Be sure to include contact information and location.
 
 
And remember. When people visit your facility be certain that the experience is a positive one. A friendly and professional attitude, positive reinforcement when teaching, attention to safety and a clean and tidy facility is important and you must lead your 'herd' by example.