---
Horse Lover's Dream Farm
CH Staff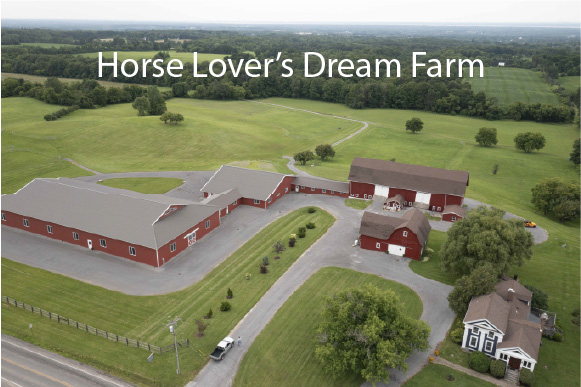 If the Covid-19 pandemic has taught us anything, it has to be that life is no dress rehearsal and that we should take advantage of every day to live our best life.
 
For passionate horse owners, the idea of one day setting up their own horse business or owning a beautiful private horse farm to savor with family and friends is often on their bucket list. The reality is that the time and money it takes to build the complete package or dream farm can be substantial.
 
For this reason it is often a sound investment to find a property that already embodies the facilities and rural lifestyle choices you'd like to enjoy and get started living the dream rather than spend months and likely years building it.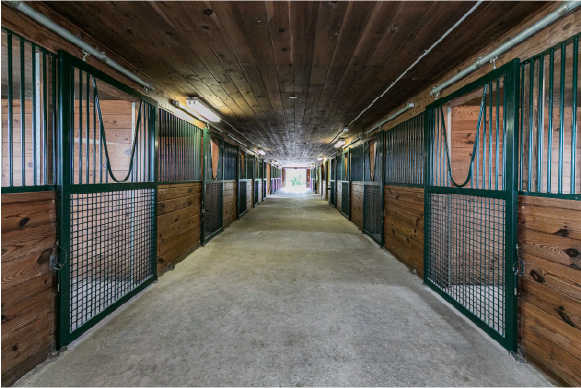 Another advantage to finding a 'move-in ready' dream horse farm, is that the surrounding environment is usually established. This alleviates worries about ordinances restricting use, permitted use, known neighbors, and metrics for business that are a known quantity that can be quickly ascertained.
 
When Mark Twain said, "Buy land. They aren't making it anymore," he was not expecting that building on acquired land could be so costly or difficult.
 
Consider that wait times on appliances, cabinetry, and all manner of household paraphernalia is currently experiencing massive delays of 4-5 months post order. Add to that the lack of construction teams to facilitate the build, cost of lumber and ever escalating building material costs across the board (pardon the pun), and you know that a move in ready option makes sense.
 
From a business standpoint, move-in ready means you can get started earning money right away. Boarding, training, rehab facilities all require a lot of real estate and planning. Established properties with traditional large timber frame barns can also offer a fabulous event space for weddings and special occasions and provide an investment opportunity for agri-tourism for those interested in a varietal business model.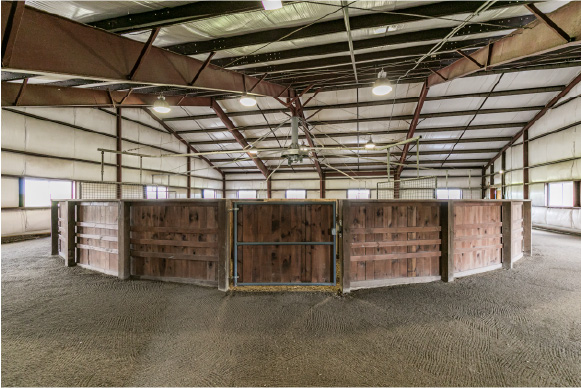 If you could find a pretty property, in a good neighborhood, with all the equestrian facilities you could dream up plus a exceptionally well-renovated farmhouse to address the need for a luxurious family home, why wouldn't you?
Here's a look at one such property that is currently available. It offers a veritable laundry list of everything the savvy equestrian would love to have on site, plus a home for the most discerning of buyers.
 
Let's take a look at Fair Haven Farm, an aptly named 204+ acre property that offers a bucolic location in Lincoln, Upstate NY, set on tillable land inviting self-sufficiency in horse hay and riding areas.
 
Obviously in the real estate world location is important, and Fair Haven farm is centrally located just minutes from the NYS Thruway (I87).
 
Here are the features the property offers in the words that realtor/broker, Allen Olmsted of Canaan Realty lists on the sales sheet: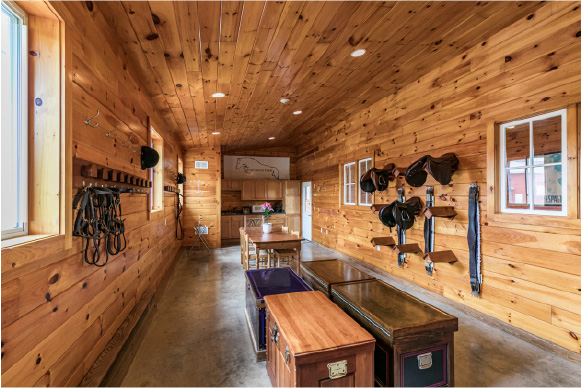 "Nine paddocks, pastures, tillable land & riding trails, is the very definition of bucolic. Lovingly updated, expanded and maintained, with no expense spared, this premier facility for horses is centrally located just minutes from the NYS Thruway. Fully insulated & heated main barn with 17 stalls, 2 wash stalls w/ hot & cold water, grooming area w/ central vac, impressive tack room, laundry, full bath, full loft (for storage or a wedding) w/ hay drop, connected to horse exerciser building & 80′ x 200′ indoor arena w/ loads of natural light perfect for all riders. Stand alone barn – 3 stalls, workshop & hayloft storage. Run-in shed across the street. The home was rebuilt to exacting standards – new windows, foam insulation, surround sound – relax in living room with gas fireplace or windowed sun room, entertain in the fireplaced dining room, the kitchen is a cook's dream with top-of-the-line appliances. Rounding out the main floor is bright office, bedroom and upscale full bath. The master suite has a vaulted ceiling, luxurious bath & custom-fitted walk-in closet."
 
Naturally there is nothing like a visit to a property to pick up its atmosphere and see the fine details that it offers first hand. But a great introduction to a property is also afforded with a virtual walkthrough, and Olmsted offers a comprehensive set of video and photographic views for the prospective purchaser to enjoy.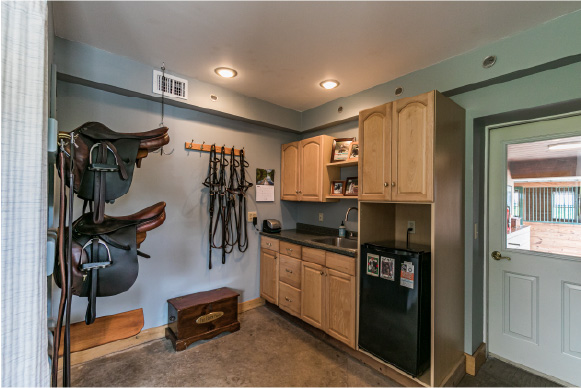 A horse facility must offer more than pretty views and a well-constructed home and outbuildings. Here's some aspects to consider wherever your horse farm purchase leads you:
 
Training Time for Horses Counts
 
As any horse trainer knows, down time when training a horse means lack of performance and perhaps ultimate success in competition. Whether its racehorses or dressage competition, barrel racing or eventing, all equestrian disciplines require a consistent training schedule for both horse and rider.
 
Provision of an indoor riding arena is essential, and if jumping then a larger indoor like the one at this farm is preferred. The opportunity at Fair Haven Farm to also enjoy an indoor hot walker, is an enormous boost to those seeking to keep their horses at their optimum fitness for competition.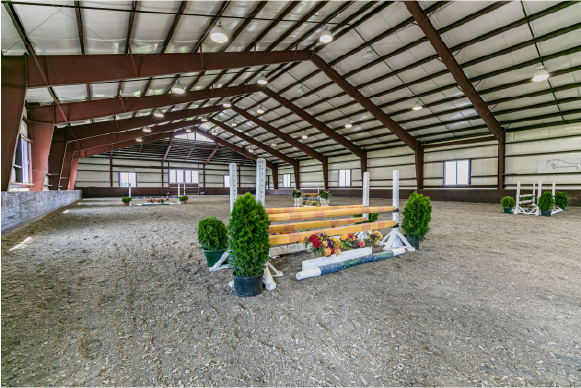 Design and Paddock Placement
 
Access with paved or compacted driveways with large turnarounds for horse trailers and large delivery equipment such as tractor-trailers that supply bedding in cost effective large quantities is essential.
 
The layout of the driveways and entranceways at Fair Haven Farm has been well thought out from the equine supply and transport need standpoints.
 
Similarly the placement of paddocks with good proximity to buildings means less time leading horses back and forth and more time in the saddle.
 
Fair Haven Farm has a run-in shed across the road from the main property which is ideal for quarantine needs such as may be needed for new boarders, returning horses from events and horses requiring rehabilitation.
 
Cross Country Space
 
Trail riding and cross-country courses require a lot of acreage. Undulating, rolling hills with some woodland work well for these purposes and tillable land means the ground will not be rocky or hard to navigate. Fair Haven Farm even offers stream access so horses can be acclimated to water.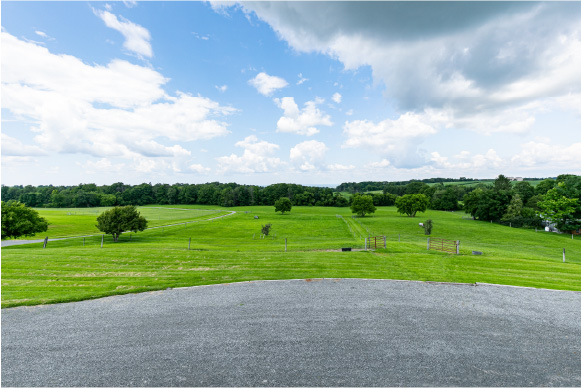 Tillable land is also essential for hay production. Hay is one of the most expensive items on the horse supply list so making your own hay can not only save you money and guarantee your supply mitigating much angst, but also you can control the quality. This is very important for all horses' health but even more so where special forage such as alfalfa may be required, or for breeding farms where fescue must be avoided in gestating mares.
 
Space also invites more pasture access for the horses on the property and opens up an opportunity to farm livestock for home or commercial production. The boom in agri-tourism yields a potent business opportunity for the creative entrepreneur.
 
Don't Forget The Storage
 
The storage of hay and supplies for horses should be ample to allow provisions to be stocked for a full winter season. This will ultimately save money on supplies, diminish the overall workload and ensure that good quality supplies are kept that way.
 
Hay in particular requires a well-ventilated, dry area for storage.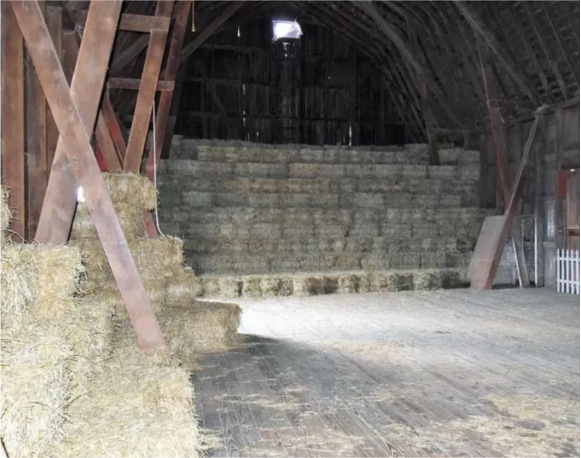 Large barns can also offer inviting event spaces for those embarking on an agri-tourism venture.
 
Home Sweet Home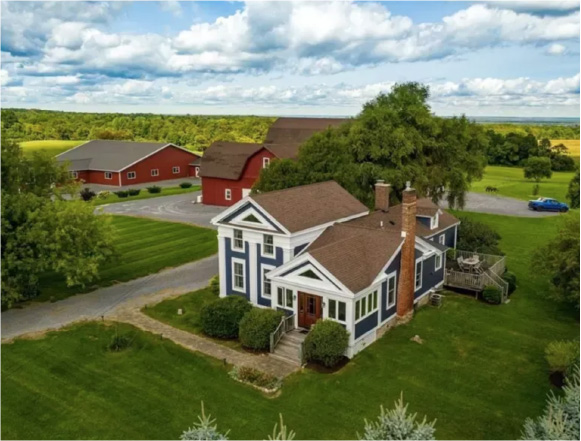 Winter evenings spent sitting in front of the hearth recounting the days events out foxhunting or competing while sipping a warming brew, or warm summer evenings on the porch with the family dogs for company as the sun sets on a dusty day of industrious training outside, offer respite for body and soul.


Home comfort is a major player in replenishing the energy of the human half in the equestrian partnership.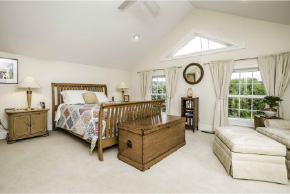 While many folks are handy and can make repairs or renovate a space, how lovely would it be to simply move in and get on with the business of living. Why not spend more time with the family, take walks and explore the property and surrounding area and enjoy the rural lifestyle that you've always dreamed about?
 
Residential and commercial building costs have skyrocketed during the past two years. Availability of construction companies to complete the work can be difficult to come by as they are currently in such high demand.
 
Additionally building materials are taking many months or pre-order to obtain with no guarantees that the timeline for their anticipated arrival will not lengthen or the pricing increase.
 
Stress-free move in ready properties are in high demand for these reasons.
 
It's The Complete Package
 
Whether you are new to keeping horses at home or a seasoned equestrian competitor looking for a bucolic space to take your career and business to the next level, Fair Haven Farm offers a multitude of options for purpose.
 
It's a rare offering. Why not take advantage of it now? Learn more about it here.