---
When to Start Your Homebred Horse
by Nikki Alvin-Smith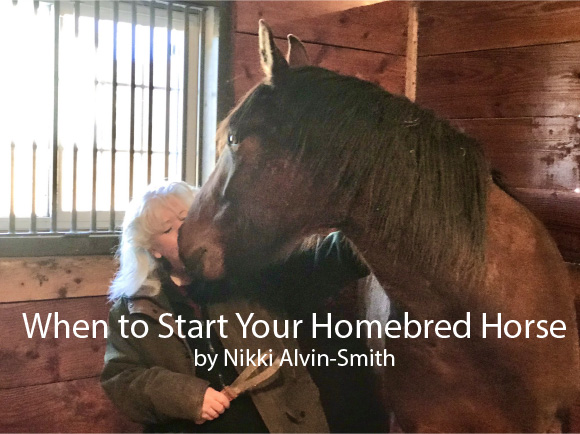 Many horse owners embark on the journey of horse breeding. As a result, an inescapable fact is sooner or later the progeny of your beloved mares will need to be started under saddle.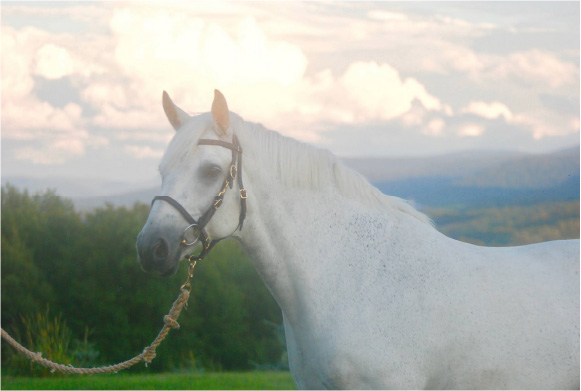 Keeping one of your homebreds to replace your aging personal horse is a common reason to hang on to a home bred horse. This photo is Tiberio Lafite aka Tigger, my husband's Grand Prix horse that he trained from start to finish. Tigger is now 28 years young, (sometimes he still believes he is 3), and in retirement. The plan to hold back a home-produced young performance prospect as a replacement was always in the cards. 
Even if your business plan is set to market the foals rather than raise the young horses to adulthood, there are often issues such as injury, market changes or simply the temptation to wait and see if a particular horse is one you'd like to keep for yourself, that result in a homebred horse in your own backyard to start yourself.
Over the decades as a horse breeder, first Hanoverians, then DWB, then Lusitanos and Andalusians and cross breds of all four, I've been blessed with some super foals. Second generation homebreds in our breeding program have given me much pleasure to train, and especially to guide mares through their maiden pregnancies and deliveries, and first experiences of motherhood.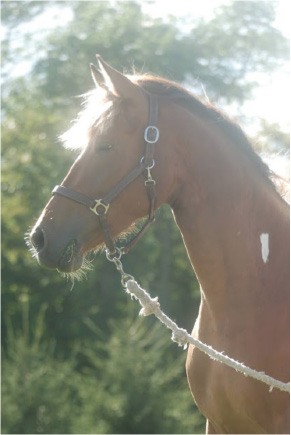 Our homebred Gambol's Middernacht aka Midi, a daughter of DWB Canadian dressage team stallion Gambol (ISR registered), out of Amore WVH, a Belgian cross.
 As a breeder there will always be horses you wish you'd kept and not let go. Horses that tugged at your heartstrings that you connected with in a special way. But the fact is, you are supposed to always sell your best.
Regardless of how you find yourself with a homebred horse in the backyard, the eventual question you will have to address is when to start the youngster under saddle.
I freely admit that we did not do much work under saddle with some of our broodmares. While a few found their way to training with us in Florida, others were also well-handled and knew how to longe and behave well but were never ridden, only bred. As we became super busy giving clinics worldwide, we made the decision to retire from breeding and kept just one colt back to replace the two aging Grand Prix horses in our private yard, that we had started and finished ourselves.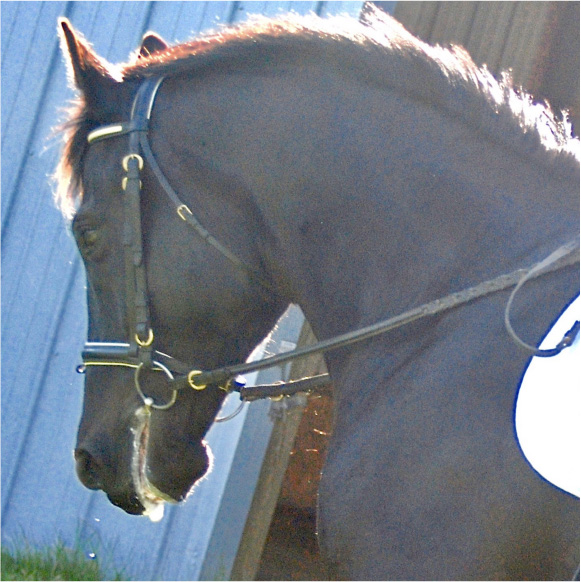 My Grand Prix horse Charrington WVH aka Charlie. I miss him everyday, even though due to neurologic issues we had to put him down at age 19 and that was nearly 2 years ago.
So here we are with a 4 year old Lusitano/DWB cross called Extravaganza WVH aka Titch, aka Snoopy, that my husband and I basically share as our prospective Grand Prix horse.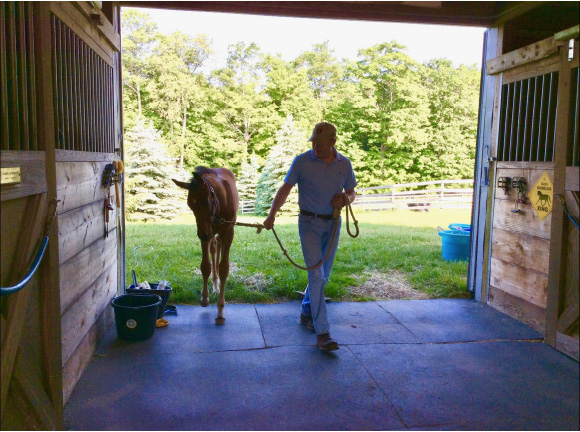 Paul and Extravaganza WVH as a foal 
Last year we were planning to start him under saddle, but when we took a hard look at him we both agreed the horse was still doing far too much growing to consider saddling him at that age.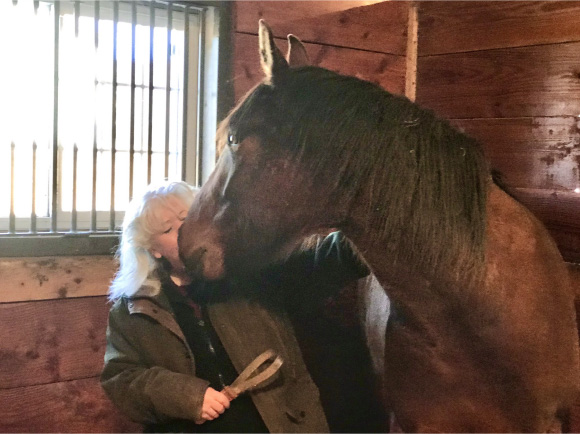 Me and Extravaganza WVH - he is now gelded and 4 years old 
In our 25+ years as importers and breeders of horses, we have often waited to start warmbloods with their later maturing timeline until their fourth year. Our fabulous Fenix WVH (Furioso II/Aktuell/Weltmeister), was a good example of our patience. I am a firm believer that what you wait for in the beginning, will pay many dividends in terms of soundness in the horse in its later years.

Fenix WVH at 4 years old
It is easy to both rush and start a horse too early and delay and start a horse too late. Based on our experiences, which are many - here are some tips on what to consider to help make the best decision for your horse's sake:-

• Musculature and joint development should be close to full maturity. Allow time for the knees to close, the wither to rise above the height of the rump, and the horse's conformation to mature.

• Mental focus will develop with good work and each horse will handle the demands of work differently from a mental perspective. Analysis of your horse's temperament will help you determine whether he is ready for serious work. 

• As a home bred horse presumably you know your horse better than anyone and can tell when he is bored. You have also (hopefully) taught him many basic lessons on the ground, that have helped you determine his intelligence and comprehension talents. Test his readiness for work by implementing tiny tasks that he can easily accomplish and see how quickly he builds confidence.

• Disposition in your horse counts heavily in the scorekeeping when it comes to weighing up the pros and cons of starting or delaying serious work. A nervous horse will need more 'baby steps' to build confidence while a stoic horse may easily be rushed in training without time to develop the necessary physical accoutrements to be successful with the 'asks' that come with work.

• Big movers need more time to grow. The huge range of movement they facilitate with ease means more pressure on their biomechanical structures. A horse should never be started under saddle just because he is extra tall or big. In fact, quite the opposite is true.

• Breed matters. Certain breeds simply mature more quickly than others. Identify where your horse's particular breed fits in the scale to give an idea of when to start evaluations for saddle work.
• Who do you have to help? If your budget doesn't currently allow you to garner professional training help with your youngster if you need it - then wait and save some money so you can start your horse properly. A horse cannot be trained in 30 days. A minimum of 90 days training with a professional is almost a given when it comes to training a horse at any level in his current work. It is essential that the horse not be rushed during any stage in his training but most certainly critical patience is especially employed in the early stages of trust and understanding.

• Don't listen to the opinions of other 'friends'. You know your horse, the tasks you have for him and the life you want him to enjoy. Don't be bullied by others to rush either the start or the progression of his training in order to please others' ideas of what a horse should be doing at what age. 

I hope that you find these tips helpful. It is not easy to be patient, and it can also be difficult to find the time to give regular training to your horse in the backyard. Once you start the program, follow a regular routine, whatever that routine is that you can reasonably manage and set attainable goals. 

Your baby deserves 'baby' steps!

Happy Riding!